Voice-over-Internet Protocol (VoIP) phone systems are becoming more popular. Driven by greater public awareness through smartphone apps it is becoming increasingly important for businesses.
If you are unfamiliar with VoIP you shouldn't be. It is transforming communications, making them more cost effective, flexible and more far reaching than traditional copper-wire telephone systems. From voice calls to the venerable FAX and SMS, VoIP is going global – and it is using the cloud to storm the marketplace.
What is so great about online telephony? And why is VoIP a threat to traditional telecom providers? Compare the Cloud asked leading VoIP provider, RingCentral for answers and a little market insight.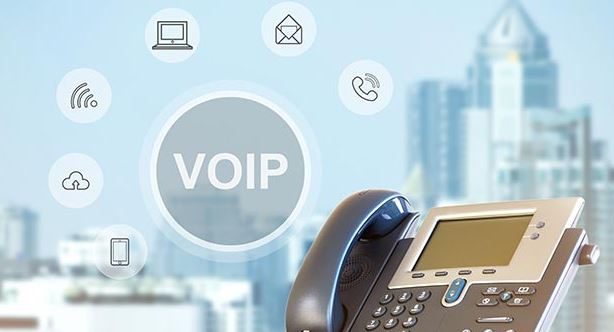 8 reasons why VoIP is better than a conventional phone service
1. VoIP is a hosted phone solution. It does not require on-site Private Branch Exchange (PBX) equipment. This saves office space. You also save on cost because you will not need dedicated technicians to maintain the redundant PBX.
2. And, because there is no physical PBX hardware involved, you never need to worry about expensive maintenance and on-site repair contracts or, more importantly, upgrades. As VoIP develops and adds new features these improvements are pushed to you invisibly, through the cloud. Online telephone system is always up to date.
3. You still have the full functionality of phone system wherever you can get online. VoIP works just like a phone, only better. You can redirect freephone numbers, change message alerts, and download call data from anywhere – from home, at a business convention, or from your favourite coffee shop just as easily as you can in the office.
4. VoIP systems aren't geographically tied. Your phone will work across different offices. When your postcode changes your phone doesn't have to. Whether your employees are located in a single building or spread across different time zones, online telephony means you all share a single communication system.
5. VoIP offers greater efficiency. Your online phone system can act as your dedicated receptionist. An auto-receptionist can greet callers and route customers. Because the system is delivered online it can include advanced functionality, in way like email rules and filters, to make efficiency saving for your business.
6. Online telephony is flexible. Not only can you set it up in minutes, VoIP is flexible. You can expand the service or prune it has business needs change. You're never stuck with features or hardware you no longer want (or want to pay for), and adding new offices or making employment changes is simple.
7. With this flexibility also comes flexibility on costs. Most online phone systems are structured around a pay-as-you-go model, making them low-risk. You only have to pay for the minutes of service you use.
8. In comparison to the traditional PBX telephone systems VoIP is far cheaper on a monthly basis. With no hardware, wires and accompanying exchanges to install or maintain VoIP enjoys lower service costs.
So VoIP is a real benefit to businesses. But what is the greatest asset to these benefits? Martin Lucas, Senior Sales Manager at RingCentral, summarizes, "VoIP allows you to focus on the lifeblood of your business: your customers. Whether you need to open a new office on the other side of the country, adjust your business hours on the fly, or prioritise calls from your most important contacts, online telephony makes it possible to adjust how you work, as you work."
Compared to traditional copper-wire telephone systems, online telephony gives you more for less: greater flexibility, greater control and greater oversight at a lower total cost of operation. VoIP offers businesses of every size the sort of communications tools that were once only found in the largest, global companies.
About RingCentral
Founded in 2003, RingCentral has been providing businesses and individuals with cloud-based business communications solutions globally. They offer the freedom to accelerate your business communications while avoiding costly traditional telephone systems and maintenance contracts. They have already successfully helped over 300,000 businesses around the world improve their telephony systems with Voice-over-Internet Protocol (VoIP).