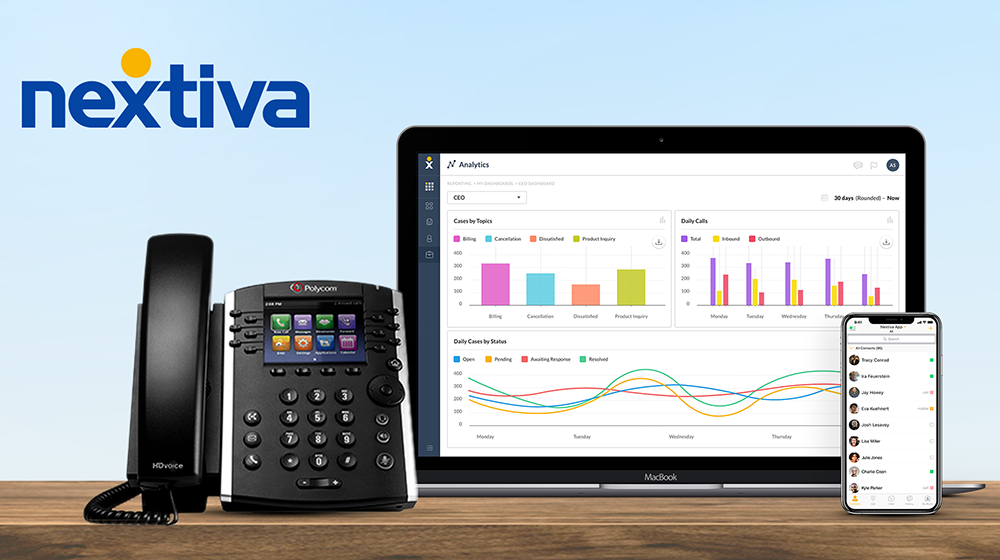 Nextiva has built a platform made for the future of business
Nextiva brings all of your customer and team communication tools in one place. Makes it easier to provide the experience everyone craves.
Nextiva offers World-class network security & reliability. Security and reliability are always top priorities. We've made it easy to run a fully secure business.
You deserve better than what AT&T and Verizon have been giving you.
Nextiva was built on the idea that all businesses deserve better.
We're building the future of how business and technology work together.
One platform, one workspace, zero friction.
Nextiva is not only a business VoIP provider — it's a business communications platform with superpowers. Its functionality lets people work anywhere with voice, video conferencing, text messaging, sales CRM, helpdesk, and more.
Businesses choose Nextiva because they connect their teams and customers in one place, serve customers across many channels, save time with automation.
Over 100,000 companies run on Nextiva. In 2020, U.S. News ranked Nextiva the best business phone system. Nextiva regularly tops reviewer's lists as a cost-effective VoIP service provider with outstanding uptime and reliability.
Nextiva Phones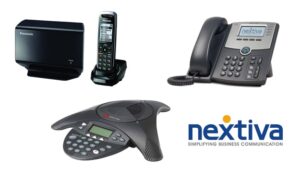 Can I use my existing number with Nextiva?
Yes! If you already have a phone number you want to use for your business, you can transfer it through a process known as porting. All kinds of numbers work with our business phone service.
Landline numbers
Cell phone numbers
VoIP phone numbers
Personal phone numbers
Premium and toll-free numbers
We'll guide you through every step along the way. Our team will tell you when everything is all set to switch from your old phone service.
What makes Nextiva different?
Nextiva was founded in 2006 on the premise of Amazing Service. That's not a tagline — it's our not-so-secret advantage no one else can beat.
From the personalized onboarding and implementation support to our engineers that maintain our scalable network, every customer benefits from our obsessive focus on delivering a superior experience.
Nextiva does more than VoIP. Nextiva was ahead of the curve by introducing its unified communications platform known as NextOS long before the "new normal."
It has become the ultimate business communications platform that brings teams and customers closer. It surfaces actionable customer intelligence to your employees and empowers them to truly work anywhere.
Nextiva gives small businesses and enterprises a competitive advantage with virtual workspaces, video conferencing, mobile apps, and a scalable cloud PBX.
Today, over 100,000 companies trust Nextiva for its undisputed network reliability. Check around, and you'll see that Nextiva has had zero outages since 2018. The world's best brands choose Nextiva over the rest.
You get more than just a dial tone; you get peace of mind. Over 1,000 team members are driven to provide you with the best customer service you won't find anywhere else.
Reviewers from U.S. News ranked Nextiva as the best business phone system out of nine competitors. The technology review platform G2 noted that our communication platform was one of the easiest to use, making it an excellent fit for any business.
Want to learn more about Nextiva or get a quote?
Please fill out the form and a MRC Solutions representative will reach out shortly!
Check out the links below for self-help.