Work Together. From Anywhere.

Bring employees and customers together




with the worlds best communication tools.




Delivering Enterprise Level UCaas and VoIP solutions for Small Business



Business telephone systems can seem complex and confusing especially when you become bogged down in all the technical jargon. You have analog, digital voice, and VoIP. There are SIP, SIP Trunks, PBX, IP PBX, on premise VoIP, and cloud VoIP, yadda, yadda, yadda.
What does it all mean???
Fret not. MRC Solutions is here to help.
We are a trusted provider of business telecommunication, consulting, installation, training, and support since 2002. Together we will demystify the modern world of telecom and provide your business with a powerful, cost effective communication system that will deliver results both now and in the future.
We have partnered with Hosted Voice Providers to assist in delivering a suitable technology phone solution.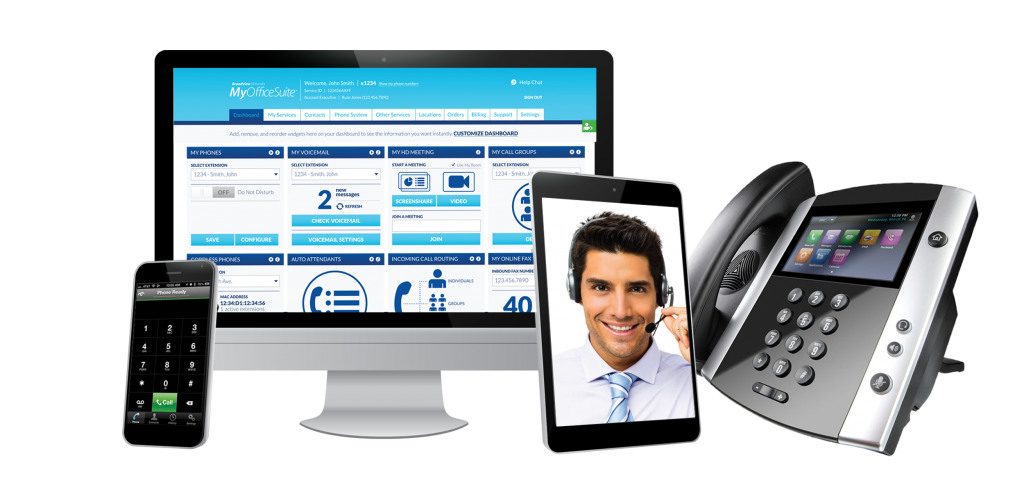 Why UCaas? UCaaS can help you to streamline your communications processes, saving you and your customers time. It combines all of your communication channels into one platform, giving you one place where you can check all of your messages. It also enables you to quickly switch back and forth between communication methods.
Real Estate Solutions
Manage client relationships from anywhere. Strengthen relationships and open new opportunities with secure cloud communications.
Health Care Solutions
Put connection at the center of care. Deliver better patient and member experiences and bring down costs with modem and secure cloud communications.
Financial Solutions
Invest in a better client experience. Work securely with clients and connect across departments-all on one communications platform.
Why MRC Solutions?
Everything we do reflects our commitment to delivering great, responsive service from the moment we meet with you through the sales and implementation process and beyond. We are one of the few companies that not only sell but also service high-quality voice and IT systems, with the know-how to integrate your office technology seamlessly.
We live and work Telecom.
We answer our calls live, here, and respond fast.
We install every system we sell
Service the customer above all else
Continuous improvement for both self and company
Relationships matter
Frequently asked Questions
What is VoIP, and how does it work?
VoIP (Voice over Internet Protocol) lets you access phone service over the internet. Calls are no longer dependent on old traditional phone lines. VoIP achieves greater functionality at a lower cost for businesses.
Many business owners report cost savings up to 70% after switching to phone service to VoIP. These modern phone systems include many business features that boost productivity and revenue.
How is the call quality of a VoIP phone?
The call quality of cloud communications systems depends on the speed and reliability of your internet.
You will hear a vast improvement in call quality compared to traditional landlines. Landlines don't have as much audio bandwidth, which can result in muffled or fuzzy calls.
How much does VoIP phone service typically cost?
There are three main cloud communications plans:
Business Communication Suite starts at $20 per month.
SIP Trunking starts at $14.95 per month
VoIP Call Center starts at $50 per month
As for savings, this can vary from business to business. Many companies report savings of up to 70% after switching to VoIP. The more users and phone lines you use, the more you'll save!
If I lose power, will I still be able to make phone calls with VoIP?
In most cases, you will not be able to connect calls if there's a power outage. Our VoIP phone system works over the internet. During a power outage, your router will not be able to function, which means there will be no internet access.
The only exception to this is if you have a backup power source that could power the router (and therefore maintain your internet connection). If you use Power over Ethernet (PoE), that may need backup power as well.
In the event of a power outage, you can instruct your VoIP provider to forward calls to a cell phone or direct them to a voicemail box. This solution avoids busy signals and rejected calls for customers.
What is Voicemail-to-Email?
Whenever you get a voicemail recording, this will be converted digitally into a .WAV file and sent to your email address automatically.
Getting voicemails delivered in your inbox serves as a reminder and a convenient digital format that you can save for later. You can directly listen to voicemail messages from your computer instead of dialing with your phone.
A cloud PBX allows you to use all of your company's phone service that is hosted using a service over the internet.
All the features of a PBX can be delivered seamlessly through the internet instead of hardware located on-site. A cloud PBX can save your company thousands in expenses. Your IT team would instead focus on more significant challenges than messing with an outdated phone system.
Even if you move offices or are overseas, you'll be able to access your communications systems as well as make and receive calls.
What is an Auto Attendant?
You can view an auto attendant as a virtual receptionist that directs callers to the correct people or departments.
When a customer calls, they will be greeted by a recorded greeting, which then directs the caller to press a key, depending on what they need.
For example, your auto attendant could tell callers to "Press 1 for accounts, press 2 for Customer Service, or press 3 for technical help."
It saves time by directing users to the right department without unwanted transfers throughout the day. Auto attendant functions 24/7 and can adjust the options depending on the time of day, too.
How fast does my broadband speed need to be for high-quality calls?
For regular quality calls (landline quality), it requires 90 Kbps download and upload — with more importance on the upload speed. For HD call quality, it requires 200 Kbps download and upload. Based on the download and upload speeds, you can divide these by the required bandwidth numbers mentioned above.
Request A Quote
Please fill out below to be contacted by a MRC Represenstative
Contact us today for a tailor-fitted communications plan.
The MRC Solutions team is here to answer any questions you may have regarding our service. Whether you are an established business or just starting up, we can help optimize your internal and external communications.
Contact us today to learn more about MRC Solutions and how we can work with you to help you grow. We will respond to your inquiry within one business day. If you prefer to speak with someone over the phone, contact our headquarters office toll free at 1 (888) 509-1385.
Customers that cannot get a hold of you or communicate with you can become disgruntled and potentially switch to a competitor. UCaaS can assure you never miss a call or message.
2. Emergency Planning and Disaster Recovery
Disaster-Resilient Service in the Cloud. Therefore, your IT team does not need to take extensive and costly measures to ensure that the system is available in the event of an emergency.
Rapid Internal Communications. UCaaS offers your employees the ability to stay in touch using whatever devices they have available, whether they are traditional telephones, laptops, smartphones, or tablets.
Continuous availability to your customers. The hosted model provided in UCaaS allows you to keep an open line with your most important clients regardless of whether your office is open, closed, or damaged by a disaster.
3. Prepare for Mobile Workforces
In a UCaaS scenario, platforms that provides these advanced communications features is located in the cloud and accessible via an internet connection. This provides greater flexibility for a mobile workforce. The idea is that your employees don't have to be at their desk to answer a work call- instead that call or voicemail can be delivered right to the device they are currently using, wherever they are using it.
UCaaS allows your workforce to access all of the features since they're hosted in the cloud, increasing productivity among employees. Productivity also improves on your IT team when you implement a unified communications as a service strategy.
UCaaS reduces the number of vendors your business has to manage- there's just one vendor who provides all of these services and features, creating a one-stop shop.
One benefit that our customers love is the hands-free maintenance. With UCaaS, the headache and struggle of setting up, implementing and maintaining your communications system is no longer your responsibility. As your UCaaS provider, we handle all of that for you.
7. Rapid deployment of services and faster time to market
In a legacy distributed deployment a new application or feature could take months to implement. This also requires a significant CapEX investment. A hosted model greatly reduces the time to value of implementing new applications or features and is an OpEX financial decision.
8. Flexibility Of Deployment
Communications infrastructure has traditionally been deployed node by node, which has made supporting highly distributed teams costly and difficult. A hosted solution provides extreme deployment flexibility since a solution can reach any user, any location and any device.
9. Ability to Centralize Management Functions
A hosted collaboration solution eliminates the need to replicate administrative task across multiple sites and end points. The administrative burden for a system does not grow in parallel with the number physical locations or users that a solution supports.
10. Communications Continuity
With unified communications, all your employees have access to the same information and resources wherever they ae. Everyone Is connected to the same system, so you continuity whether employees are in the office, on the road, or remote. This enables them to seamlessly communicate and keep information organized. Improving communication continuity within your company will improve employee collaboration and productivity.
MRC Solutions
2011 Commerce Dr. N
Peachtree City, GA 30269
Phone: (888) 509-1385
Email: sales@mrcsolutions.net