Can you help soften the blow of inflation by reducing telecom costs?
As inflation rises and businesses try and find cost cutting measures to help pay the bills, businesses start looking at their phone bills to see if any can be lowered or eliminated. Can you help soften the blow of inflation by reducing telecom costs? Absolutely. The best inflation killer is actually VOIP cloud based phone services. With AT&T and Verizon raising their phone line cost to over $100 per line, VOIP providers are on average $20.00 per user. We are starting to see a mass migration to VOIP telephone services. Not only are they less expensive than your traditional carrier, but they give you all the features and tools to be flexible in today's world. Thanks to high-speed internet connections the service has been just as reliable as traditional phone service.
As inflation creeps up and you are having to justify your costs. Remember you can save on average 30% off your traditional local carriers service, and have all the features and flexibility you need to survive in today's world. For example, say you are paying AT&T $600 dollars for local service and Comcast Internet $180.00 per month. A total of $780 per month and you have 10 employees let's say. As you may have already received VOIP quotes before you know they are priced out on a per seat (employee/phone) basis. If you have 10 employees that need access to phones or soft phones, you would pay around $200 per month for local/long distance service. This would eliminate your AT&T bill. Since VOIP phones work off an internet connection, you would want to keep your Comcast internet service at $180 per month. With VOIP services and internet you are now paying $380 per month or saving $4800.00 per year. A good savings especially during our time with inflation.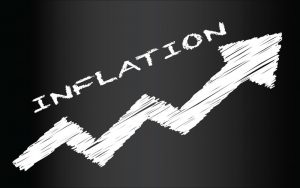 Seem too good to be true? Believe it or not, the top VOIP companies keep winning "best of" awards over your traditional carriers. They out shine traditional carriers in Reliability, Customer Service, Billing, and Functionality of Service. The top 6 VOIP providers also have a 99.999 reliability for uptime service. Your top VOIP providers really know what they are doing and have everything in place to better serve you.
If you are ready to stave of rising prices in your telecom services then give us a call for a free consultation on how to lower costs and get a more feature rich service.