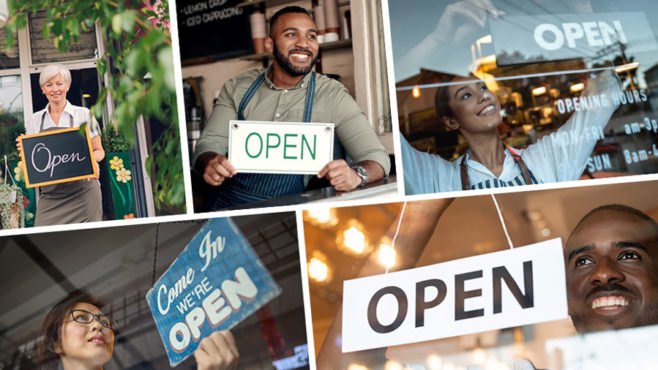 VoIP technology already enjoys widespread adoption in many industries all over the world. The ability to make free internal calls between employees is eminently useful, but some industries benefit more due to the nature of their business.
1. Customer Service
For most businesses, customer service centers around the telephone. Customers call businesses to resolve problems, troubleshoot issues, and get personalized solutions. All call centers can make use of VoIP technology to reduce operational costs.
Minimize wait times by automatically routing calls to free agents.
Access voicemails through emails.
Train agents with the help of live call monitoring feature.
Collect call data to gauge each individual agent's performance.
2. Hospitality
VoIP services can allow hospitality professionals to provide clients with an unforgettable experience. Some features of a VoIP system designed for the hospitality industry are:
Extension dialing to reach a specific department or employee. Businesses can also add rooms to the list to easily reach a specific room.
Auto attendant to forward calls to the right department.
Customize "music on hold" to keep callers glued. The feature can also be a good marketing tool.
Calls can be recorded to gauge employee performance and prevent bad behavior.
3. e-Commerce
Competition in the e-commerce industry is tough. Customers want to get their queries resolved within minutes. A VoIP system can help e-commerce businesses achieve this. A customized VoIP system for the e-commerce industry offers some unique features including:
Call records to verify claims.
Mobile-friendly capabilities for a complete mobile experience.
Auto attendant to route calls to a free agent.
Customer relationship management integrations allow customer service agents to pull up customer data immediately, including recent purchases and shipping status.
4. Financial Institutions
Financial experts know how important money is and how much difference every penny can make. VoIP for finance can provide great benefits through unique features:
Manage multiple office locations with virtual extensions.
Train agents and improve call quality with call recording and live call monitoring.
Revisit conversations with call recording and avoid confusion, misunderstanding, and noncompliance risks.
Send and receive faxes with virtual fax capabilities.
5. Travel Agencies
Travel agents earn their keep based entirely on the quality of the experience they offer clients. A VoIP system can be a determining factor for travel agent success. It offers the ability to:
Send text messages to promote services or give special offers to loyal clients.
Reply quickly to clients by getting voicemails through emails.
Forward calls and be in touch with clients even when not on the desk.
Quickly find an available agent and forward the call while keeping clients pacified with the help of music on hold.
6. Real Estate
In real estate, every client has alternatives. A real estate agent has to provide potential buyers with a great experience in order to close sales. VoIP systems help real estate agents succeed in a number of ways:
Offering a cloud-based platform for keeping in touch with clients.
Providing virtual numbers to use for different purposes. They can add credibility to a small real estate agency.
Allowing real estate agents to exchange images with clients to keep the conversation going without having to switch to email or WhatsApp.
7. Healthcare
VoIP services are a given in large hospitals but can also be good for clinics, elderly care centers, and nursing homes. The use of wireless VoIP devices can create a safe environment for communications. VoIP for the healthcare sector offers:
The ability to accurately transfer calls to the right department or even to individual doctors and nurses.
Customized menus for quick solutions (press 1 for billing, press 2 for appointments, etc.).
Shorter hold times critical for better patient care.
Bring up patient information on demand through electronic health record integration.
VoIP Phone System – A Complete Communications Solution
VoIP technology uses the power of the internet to reduce the cost of telephone calls. With the right VoIP service provider, you can customize your solution to fit your needs precisely. Customizable VoIP for government offices, healthcare, finance, e-commerce, and more is within the reach of even small budgets.
Introduce a VoIP phone system to your small business today. Speak to an expert about the right VoIP product for your business.