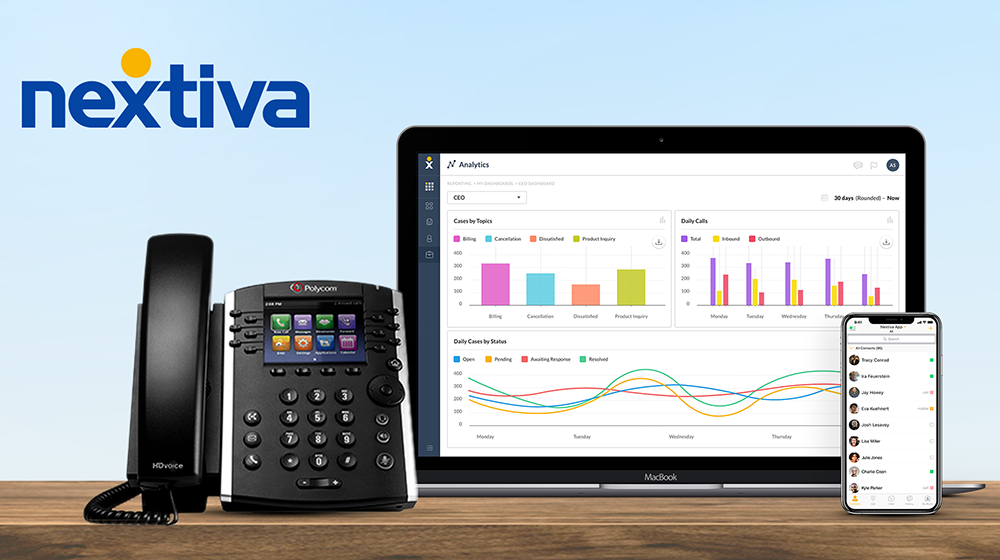 Introduction to the RingCentral App
The RingCentral app is a unified communications
platform that enables you to make and receive calls,
send text and chats, send faxes, and start video meetings
wherever you are – everything you need in one app.
Message. Video. Phone.
From sharing ideas to team collaborations, communicating is made easier with all of your conversations in one
place:
• Team Messaging – Send messages, share files, setup events, and manage tasks.
• Video Meetings – Start a meeting straight from a conversation.
• Business Phone – Utilize the built-in phone system to never miss a call.
Intuitive User Experience
Re-engineered from the ground up to bring you a new user experience. It's easy to use, simple to navigate, and
works on any device.
Device and Mode Switching
Send a message, start a video meeting, or jump on a phone call from your browser, mobile, or desktop app. You can also flip live calls and meetings between any device when you are on the go. Plus, switch from a call to
a video meeting and vice versa with a single tap.
Integrations
Integrate apps that are vital to all roles within your organization, with over 180 integrations in the RingCentral
app gallery.
Getting the Most Out of the RingCentral App
The RingCentral app does more than enable virtual meetings. It lets you organize workflows with team
messaging, file sharing, and task management. Team collaborations are easier and more personal with
audio and video. Let's show you some of the most important functions of the RingCentral app that let
you efficiently work, learn, and communicate with others.
Create Teams for internal and External Groups
Enable collaboration, share agendas, and bring everyone together in teams.
1. Click Create team.
2. Enter the team name, members, and team description. 3. Customize the team permissions.
Change Audio Systems
Switch your speaker and microphone audio sources at any time within the app to improve communication and
customize your audio experience.
1. Click Settings.
2. Click Notifications and sounds. 3. Select the Microphone, Speaker, and Ringer sources. Note: If you are using a supported headset, toggle Headset controls on to use the buttons directly on
your headset
Connect Your Contacts and Calendars
Connect your Microsoft or Google contacts and calendars to view and join upcoming meetings on your
RingCentral app.
1. Click Settings.
2. Click Contacts and Calendars. 3. Choose between Microsoft or Google, then click Connect
Integrate Third-Party Apps
The app integration feature lets you integrate third-party apps with the RingCentral app to access services and
features from other applications that your organization uses, making your daily workflow more efficient.
1. Click Apps.
2. Click Discover apps to see a list of supported apps.
3. Hover on the desired app and click Add. 4. Click Finish.
Having Issues?
We can help! Please fill out the form and we will contact you shortly.
RingCentral App