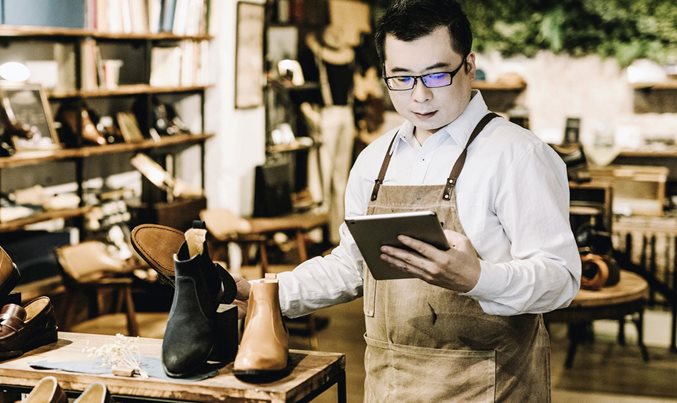 Remain connected and efficient to ensure business takes place how and when you need it to.
Retail Services Cloud Based Phones
In retail, providing a consistently positive customer experience is vital to your success.
Business can get a  100 percent cloud-based unified communications solution, including all the modern features your retail business needs to efficiently communicate with customers and employees.
Simplify Communications to Deliver the Best in Customer Service

Streamline communications with one solution
Get an award-winning hosted phone system that includes everything you need: unlimited calling, online fax, toll-free, mobile apps, video, audio and web conferencing and 100's of advanced features for one low monthly fee.
Increase sales with free advertising
Boost sales by uploading and recording custom on-hold greetings to advertise in-store promotions, sales and special events to customers while they wait on hold.
Move freely around your store or warehouse
Attend to in-store customers and remain available to callers simultaneously with high quality cordless phones. Mix and match cordless desk phones and handsets with advanced calling features so you can move freely around any area of your business however and whenever you need to.
Easily manage everything for all locations remotely
No matter how many stores or employees you have, everyone is unified onto one system. With the click of a button, you can easily make changes to any store location through an intuitive online portal from any device, anywhere you are without having to be at the store.
Ensure every call is answered professionally
Utilize unlimited auto attendants to ensure every incoming call gets answered professionally, no matter who is available. Reduce staff time required to answer routine calls for hours and directions with pre-recorded auto attendant greetings.
Keep customers informed during disasters
If your store is forced to close because of disastrous events, remain reachable and properly inform your customers. Through our easy to use web portal, you can reroute calls to cell phones, upload or record greetings to notify customers of closures, check voicemail and send faxes from anywhere.
Improve customer interactions with advanced salesforce integration
If your company uses Salesforce, you can instantly maximize customer relationships, save employee time and improve customer service by seamlessly integrating your Salesforce CRM solution with our award-winning cloud phone system.
Let's Talk!
Let's talk about what solutions are best for your business.
Please fill out the form and we will contact you shortly.